Hand Tools And Cutters Suppliers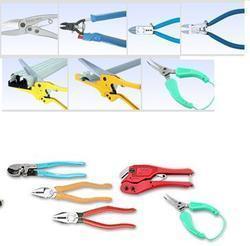 Hand Tools And Cutters Suppliers
Product Description
Merry Hand Tools & Cutters

Merry hand tools are professional hand tools with 80 years of experience in cutting tools research & development and precision cutting experience. We have great range of products
With the active support of our team of experts, we are engaged in offering a huge gamut of Merry Hand Tools. This Merry hand tools are professional hand tools that are offer precision cutting experience. The wide range of products offered by us include Plastic Raceway cuter, Heat Nipper, Merry Cutter, Plastic cutting Nipper, Duct Cutter, Fish boning pliers and High plastic nipper.
Plastic Raceway cuter
Heat Nipper
Merry Cutter
Plastic cutting Nipper
Duct Cutter
Fish boning pliers
High plastic nipper.